The Alexis Pentcheff Gallery
The Alexis Pentcheff gallery was founded in Marseilles in 2009 by Giulia and Alexis Pentcheff.
The Marseille Art Gallery
Specializing in 19th- and 20th-century painting, the gallery's artistic choices are most often guided by the southern light, among the works of talented painters who have approached the Mediterranean shores.
The gallery has organized over thirty temporary monographic or thematic exhibitions, accompanied by catalogs: Auguste Chabaud, "Fauvisme et modernité en Provence", Joseph Inguimberty, Alfred Lombard, "L'esprit du Midi", René Gruau, César, Le Corbusier, Maurice Utrillo, Paul Jouve, Dora Maar, André Masson... and also participated in several international professional events such as BRAFA in Brussels, the Paris Biennale or the Salon du Dessin.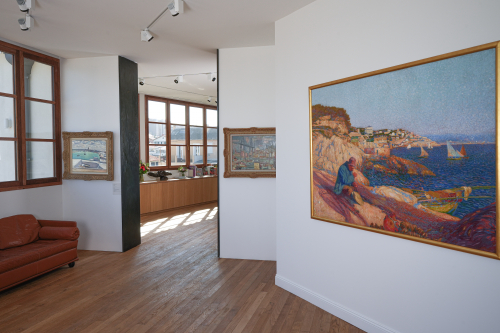 A BOOKSHOP AND RESTORATION WORKSHOPS
Since 2015, the gallery has added two ancillary activities:
the art bookshop Le Puits aux Livres, a specialist bookshop on the theme of art in all its forms,
the restoration workshops and sales area for exceptional frames, restored period frames and custom-made antique models.
The gallery offers enthusiasts and collectors an area entirely dedicated to them.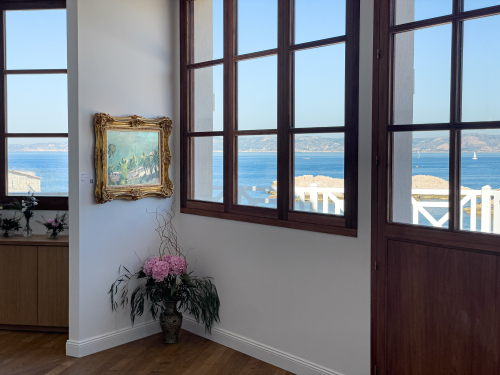 THE QUEEN JEANNE PAVILION
In 2023, the gallery will move into a mansion on the Marseilles coast, the Pavillon de la Reine Jeanne, located in Malmousque.