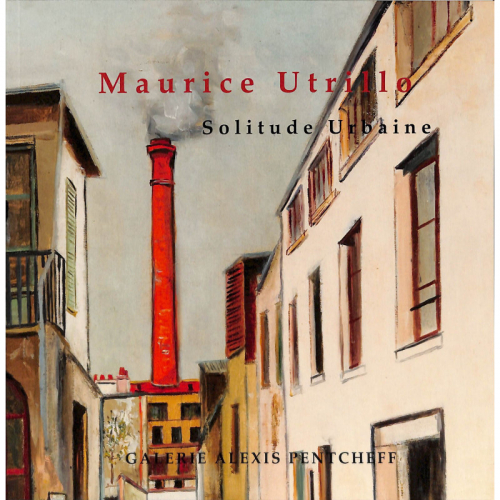 Maurice Utrillo
Solitude urbaine
Giulia Pentcheff
| | |
| --- | --- |
| Publication year | 2017 |
| Number of pages | 71 |
| Format | 21 x 21 cm |
| ISBN | 9791094462058 |
The gallery was honored to present the exhibition : Utrillo, Urban Solitude. The gallery displayed an extremely rare collection of thirty-nine original works that were highlighting Utrillo's greatest achievements and influence on the 20th century art scene.
All of the works came from private collections and were available to buy. This show looked at Utrillo's legacy through the prism of a contemporary and novel interpretation, bringing into focus his idiosyncratic vision of Montmartre's landscapes. Son of the sulfurous Suzanne Valadon, Maurice Utrillo was born on the day after Christmas in 1883. Throughout his life, Utrillo remained a highly troubled man for whom painting became an enlightening necessity.
While painting alleviated his darkest thoughts, he revealed an extraordinary and genuine talent. Alike his mother who was a painter and a model, Utrillo is an autodidact. He found inspiration in the greatest figures' artistry, scrutinizing their representations of his mother. The artist developed a highly personal style from his attentive observations and knowledge, suggesting a sincere and authentic approach of painting, while setting aside any ostentation.
Through this retrospective, Galerie Alexis Pentcheff payed tribute to a major artist gifted with an incredible sensitivity and provided new perspectives on his atypical work.