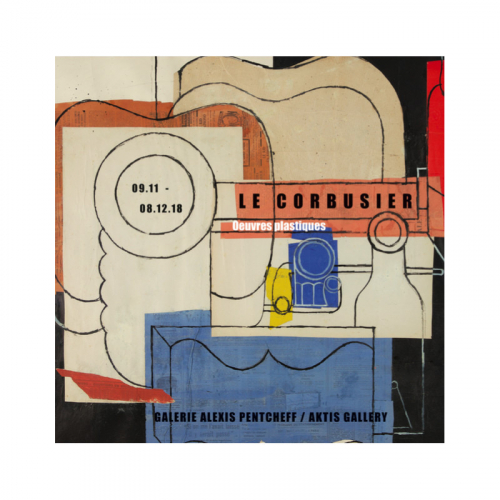 Le Corbusier
Plastic works
Giulia Pentcheff
| | |
| --- | --- |
| Publication year | 2018 |
| Number of pages | 67 |
| Format | 21 x 21 cm |
| ISBN | 9791094462058 |
Relations are permanent, throughout his life, between the architectural achievements and the plastic work of Le Corbusier. Feeding off each other, his reflections are in reality as much about architecture and painting as life itself, in its most essential tenets.
Forming the design of a synthesis of the major arts which also tempts other creators of his time, Le Corbusier questions the place of the visual arts in society, the essential function of art. Recasting an art of living means rethinking an art of living, commensurate with man and in keeping with his times.
Le Corbusier's career was not limited to his success as an architect, which tended to somewhat eclipse the work of the painter and the tireless draftsman that he was, endlessly concerned with his sketchbooks, where the idea sprang up most spontaneously, the most freely.
This book devoted to the plastic work of Le Corbusier is the result of a collaboration between the Alexis Pentcheff gallery and the Aktis gallery. Some twenty original works by the artist have thus been brought together, as a testament to his evolving plastic research.