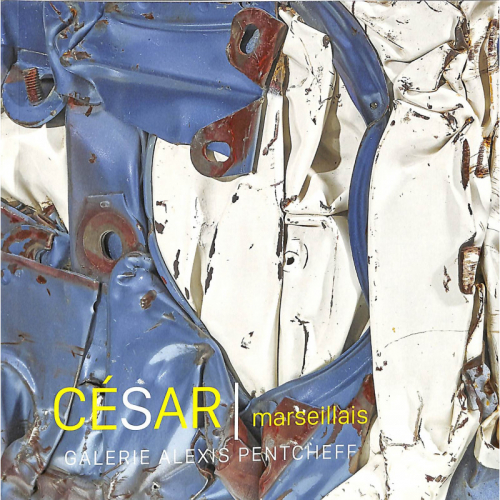 César, Marseillais
Giulia Pentcheff
| | |
| --- | --- |
| Publication year | 2018 |
| Number of pages | 80 |
| Format | 21 x 21 cm |
| ISBN | 9791094462041 |
This event gathered more than fifty original works of art, including some of his finest sculptures and combustions on paper, but also drawings, sketches and historical documents.
Therefore, the aim of the show was to offer a whole overview of César's creative process and artistic career. All of the works came from private collections and were on sale at the gallery, some of them presented for the first time to the public.

César Baldaccini was an artist of his time, highly attentive to his social, political and technological environment. His work was also greatly inspired by Picasso, Gonzalez, Duchamp and Giacometti. Hence, there is a genuine ambiguity between classicism and modernity in Cesar's artistic approach which creates constant anachronisms.
Pierre Restany, a well-known art critic, highlights precisely this duality between "homo faber" (man who makes) and "homo ludens" (man who plays) and thus illustrates this essential aspect of the sculptor's work.