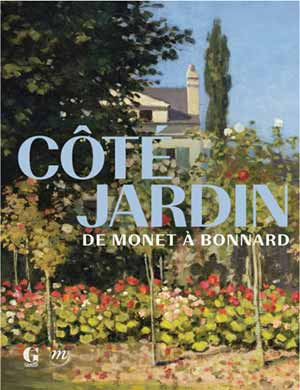 A work from the Pentcheff gallery lent to the Giverny museum
An exhibition dedicated to the impressionist and Nabis gardens by the Giverny museum
Within the framework of the exhibition : "Côté Jardin. From Monet to Bonnard" at the Musée des Impressionnismes in Giverny, the gallery is lending a work by Henri Martin from its collections.
Between culture and nature, the Musée des Impressionismes in Giverny offers a walk through the Impressionist and Nabis gardens, revealing in a new light the sensitivity of the artists towards gardens.
The theme of the garden is dear to the Impressionists, painters of the open air, who were inspired by the new public parks of the capital and then devoted some of their compositions to their own gardens in a more intimate vision.
The Nabis, such as Vuillard and Bonnard, were also attached to this theme, which they worked on while detaching themselves from the Impressionist aesthetic.
Symnbole of well-being, of the eternal spring, gardens also have a symbolic significance in the paintings of our artists.
A work by Henri Martin lent by the Pentcheff Gallery to the Giverny Museum
It is a painting by Henri Martin entitled Le grand bassin de Marquayrol au soleil, seen from the side of the house, which was chosen from the gallery's collections to be included in this exhibition among works by Claude Monet, James Tissot, Pierre Bonnard, Maurice Denis, Gustave Caillebotte...