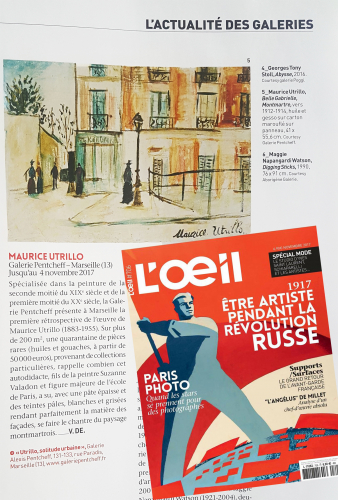 L'oeil Magazine
"Son of the painter Suzanne Valadon and a major figure of the Paris school, [Maurice Utrillo] knew how, with a thick paste and pale, white and gray tones that perfectly make the material of the facades, become the champion of the Montmartre landscape. "
Vincent Delaury returns to the exhibition "Maurice Utrillo, Solitude Urbaine", organized at the Alexis Pentcheff gallery from September 22 to November 4, 2017, in the November issue of L'oeil Magazine and gives us a brief analysis of the singular pictorial technique by the artist from Montmartre.
To read the article online, visit the Journal des Arts website.