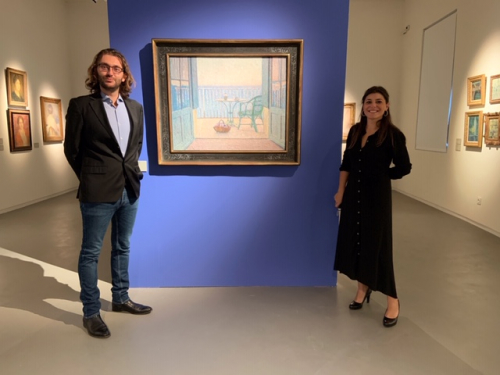 The last impressionists at the Museum of Lodève
"The last impressionists, the time of intimacy" is on display at the Musée de Lodève from September 26 to February 28, 2021.
Considered to be the last representatives of Impressionism, the artists of the New Society of Painters and Sculptors including Henri Martin, Henri Le Sidaner, Edmond Aman-Jean, Ernest Laurent, René-Xavier Prinet or even René Ménard are distinguished by a vision sentimental nature, their taste for intimacy and family scenes. They are currently on display at the Musée de Lodève in an exhibition featuring seventy paintings and nearly thirty drawings.
"From the maritime landscapes of Brittany to the pleasures of the beaches of the Belle Époque, from urban or rural landscapes to virtuoso portraits, follow in the footsteps of intimate painters who have all breathed the scent of Impressionism. "