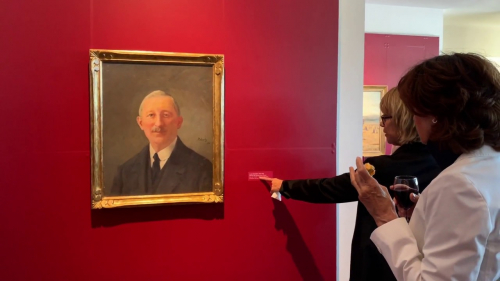 Henri PERSON - Naviguer en couleurs at the Regards De Provence museum
Henri Person, in the wake of Signac
The Regards de Provence Museum presents from October 5, 2019 to May 3, 2020, a major retrospective in Marseille: "Henri Person, Naviguer en couleurs". Very attached to the work of the painter and his role in the development of modernity in the South of France, the gallery is very happy to present this event in images.
After the release of a monograph published by the gallery on the initiative of Marie-Aude Bossard, granddaughter of the artist, it is the turn of the Regards de Provence Museum to pay tribute to a great representative of Post-Impressionism in France . With Paul Signac, Henri Person shares two passions: painting and navigation. Together, they exchange their pictorial theories and meet in their anchorage port: Saint-Tropez.
Henri Person at the origins of the collection of the Musée de l'Annonciade in Saint-Tropez
Henri Person is also behind the creation of the Muséon Tropélen, today known as the Musée de l'Annonciade in Saint-Tropez, the first living art museum in France. From the beginnings of the project, it brought together major works by Pierre Bonnard, Henri Lebasque, Charles Camoin, Louis Valtat, Henri Manguin ... Henri Person died in 1926, temporarily stopping the development of the collection, but the torch would soon be taken up by Georges Grammont, a patron who made this commitment his own.