From February 15, 2014
to March 15, 2014
The gallery celebrated the fifth anniversary of its creation with an exceptional exhibition dedicated to Fauvism and modernity in Provence. For this occasion, a pre-exhibition was organized in London, in the Mayfair district from February 3 to 8 before the paintings were shown at the gallery in Marseille from February 15, 2014. It was a joy to travel with these magnificent paintings, most of which are related to Provence, but whose universal freshness and modernity fit well with the communicative energy that emanates from this city.
At the turn of the 20th century, the Midi, and more particularly Provence, became the experimental ground for the pictorial avant-garde. At the heart of the artists' gaze, a unique light that reveals it, distinguishes it from all others, a real visual shock for those who discover it. The singularity of this parameter reflects on the two major elements of the two-dimensional representation which are the color and the form.
Provence appears as a place of passage, work and exchange, where the most daring artists of the moment meet. Different movements are born and linger there. Artists met there in a real emulation, while others, like Van Gogh and Gauguin, failed in this fusion.
Among those who painted in the region and who were born there, many were almost impervious to the pictorial revolutions that followed one another, invariably continuing in their own way. Others, on the other hand, are eager for change, drawing from their native land the raw material necessary for their evolution, without however neglecting a certain relationship with the capital. From the last decade of the 19th century until the beginning of the 1920s, we are interested in the way in which, in Provence, these artists liberated their palette and their line from a languishing academicism, and also in the way in which the avant-gardes marked their passage in the region.
Works by Louis Valtat, René Seyssaud, Henri Manguin, Albert Marquet, Charles Camoin, Emile Othon-Friesz, Alfred Lombard, Pierre Girieud, Auguste Chabaud, Louis-Mathieu Verdilhan and Augustin Carrera were presented in this exhibition.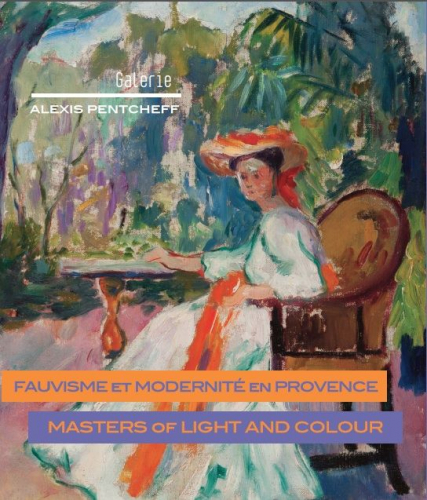 fauvisme et modernité en provence
masters of light and colour
Collective
| | |
| --- | --- |
| Publication year | 2014 |
| Number of pages | 96 |
| Format | 21 x 21 cm |
| ISBN | 9782954035864 |