From October 3, 2023
to November 15, 2023
Galerie Alexis Pentcheff moves from Rue Paradis to the Pavillon de la Reine Jeanne in Marseille's 7th arrondissement.
After many months of renovation, we're finally ready to unveil this exceptional location, an old building set against the sea in the little port of Malmousque, which will henceforth house the gallery, its new exhibitions and all its projects.
Just a stone's throw from the Old Port, under the Corniche, the cove of Malmousque is a little paradise that we invite you to come and discover from October 3, with an exhibition dedicated to the Mediterranean.
Once again, the Mediterranean and its light have been the common thread running through our selection. From an 18th-century Venetian-style party on the water to a port by Marquet or André Lhote, haunted by the silhouette of the Transbordeur, Marseille shines in its soft light, that of the Corniche, where David Dellepiane shows us a fisherman untying his nets.
Among the painters who have devoted their lives and their palette to Mediterranean light, Renoir and Bonnard are undoubtedly among the best known and appreciated, notably for their personal treatment of color and the endearing intimacy of their approach.

A major work by Renoir, Deux femmes dans le jardin de Cagnes (Two Women in the Garden of Cagnes), testifies to the culmination of the artist's creative research in the South of France, while an examination of two previously unpublished works by Pierre Bonnard will help us to understand the reasons for, and trace the origins of, his irresistible attraction to southern light.
In a fit of nostalgia, we dream of reviving the spirit of the cabanons, which is probably what the Italians brought back to Marseille in their luggage, the most precious things they had brought with them. Yet Marseille is here and now, the city where we live, where our children are growing up. It's no longer our grandparents' city, of course, but it's up to us to resurrect, as often as we can, that spirit of simple sharing on the red-and-white-checkered tablecloth we borrow from them, around the precious sea.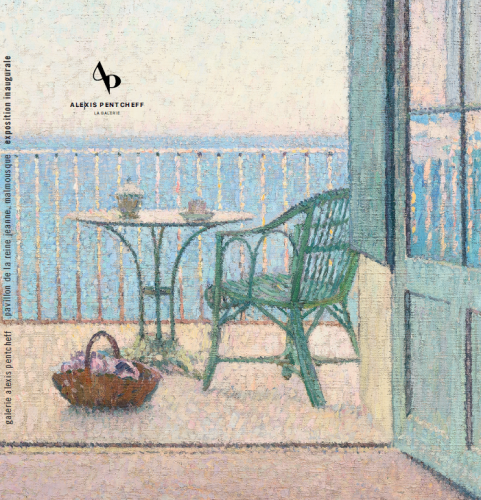 exposition inaugurale - pavillon de la reine jeanne
Giulia Pentcheff
| | |
| --- | --- |
| Publication year | 2023 |
| Number of pages | 129 |
| Format | 25 x 25 cm |
| ISBN | 9791094462133 |