<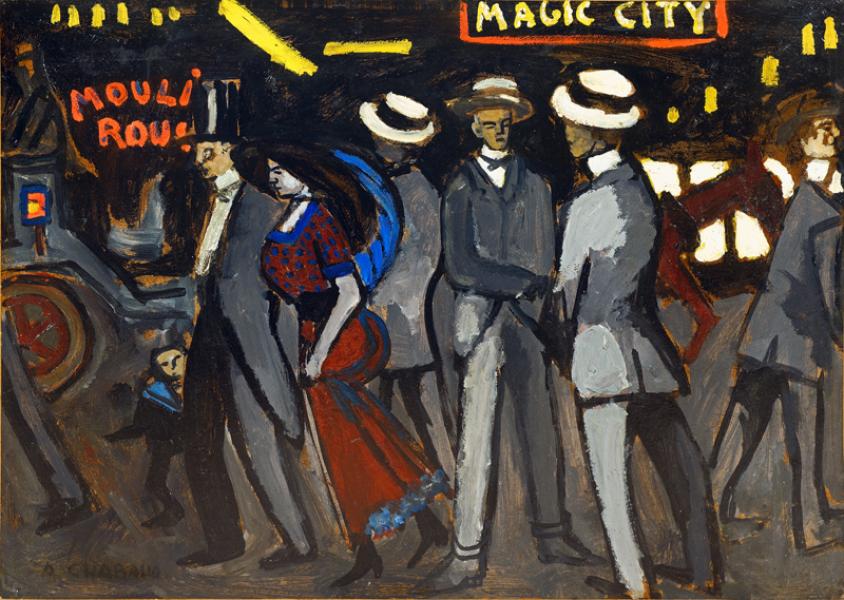 Oeuvre indisponible à la vente, elle a été proposée dans le cadre de l'exposition ""
Magic City, circa 1907
Oil on cardboard, signed lower left.
79 x 59 cm
Provenance:
Artist's family, by inheritance.
Private collection, South of France

Exhibitions :
Auguste Chabaud, Cinquante années de peinture, Cercle artistique et littéraire Volney, Paris, June 20 - July 13, 1952, n°32.
Salon de l'Enclave, Valréas, 1956.
Auguste Chabaud, Fondation de l'Hermitage, Lausanne, 25.02 - 28.05.2000, n°21.
Auguste Chabaud, La ville de jour comme de nuit, Paris, 1907-1912, Musée Cantini, Marseille, October 25, 2003 - February 1, 2004, reproduced in the exhibition catalog under n°106 on p.139.
Chabaud, Fauve and Expressionist 1900-1914, Musée Paul Valéry, Sète, June 15 - October 28, 2012, reproduced in the exhibition catalog under no. 31 on p.91.
Bibliography:
Serge Fauchereau, Auguste Chabaud, Epoque fauve, André Dimanche Editeur, 2002, reproduced under n°46.
Certificate of authenticity established by Mr Patrice Léoni-Chabaud.